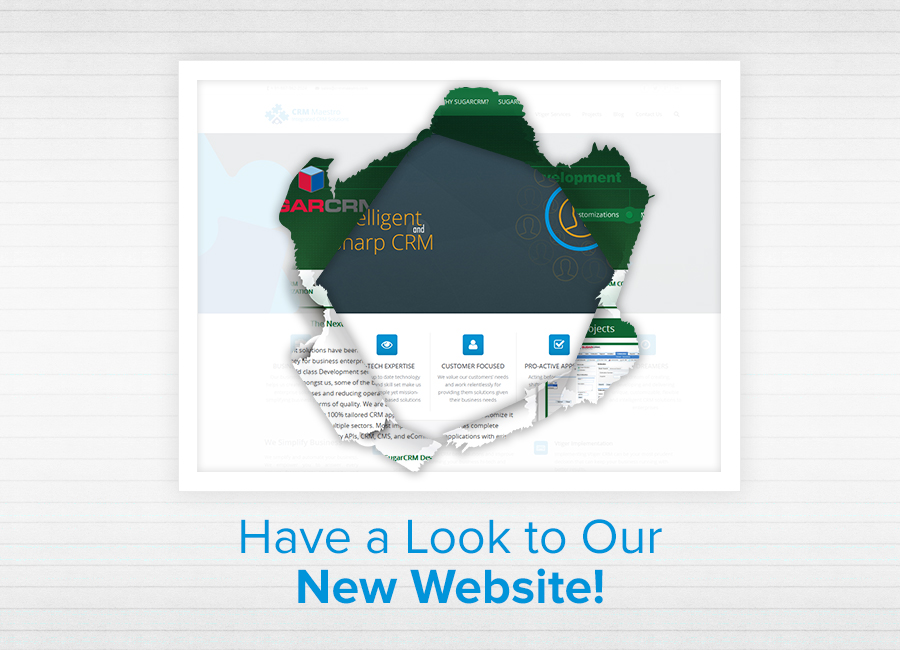 With immense pleasure, we hereby announce that we are introducing our all new website CRMMaestro with eye-catchy appearance and attractive website design. We are offering a website with great features and functionality. With a new and fresh start we have set a benchmark to offer unmatched web solutions to our customers to meet their business requirements. We believe new features and functions will drive a major traffic, shooting the new website gain high popularity among numerous other websites.
CRMMaestro, a full featured web driven business solution provider is created with an objective to offer highly professional and useful  web solutions to the worldwide enterprises. With the new website design, we assure best-in-class services offered by our professional web developers that includes SugarCRM and Vtiger CRM solutions.
Of many features included in our newly made website, a few are easy navigation, attractive website design, eye-catchy icons and graphics and much more. Businesses can select from the multitude of products present on the website or can even opt for a customized solution depending upon the business requirements.
At CRMMaestro, we cater unique services to the enterprises willing to boost their revenue level through their online presence. We ensure to deliver the solution that streamline and automate  the processing of modern businesses. Are you looking for a comprehensive solution to fulfill your enterprise needs? You have landed the right place! By analyzing and understanding your needs we offer compelling business solution suiting your enterprise scenario.